STAINLESS STEEL
RANGE › Airflow over 200'000 m³/h. › High efficiency. › Low pressure drops; suggested ΔP 300 Pa. › Max differential pressure up to 10'000 Pa. › Maximum sealant temperature up to 1500°C (ceramic sealing) › Maximum operating temperature up to 600°C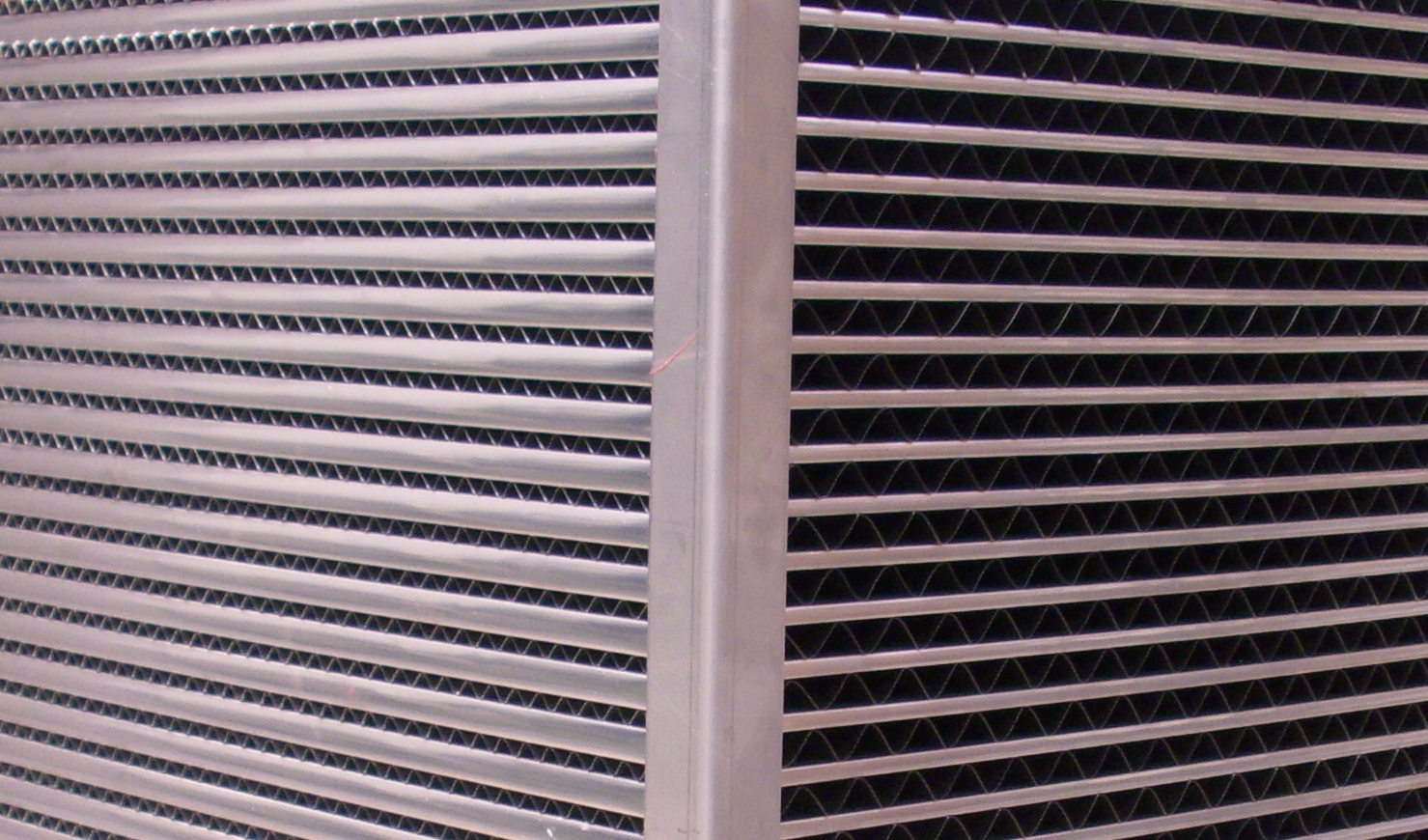 FIN MATERIAL
In environments with aggressive atmosphere and high temperatures, above 200 °C, stainless steel (version I6) is recommended. The fins are made of 316Ti stainless steel.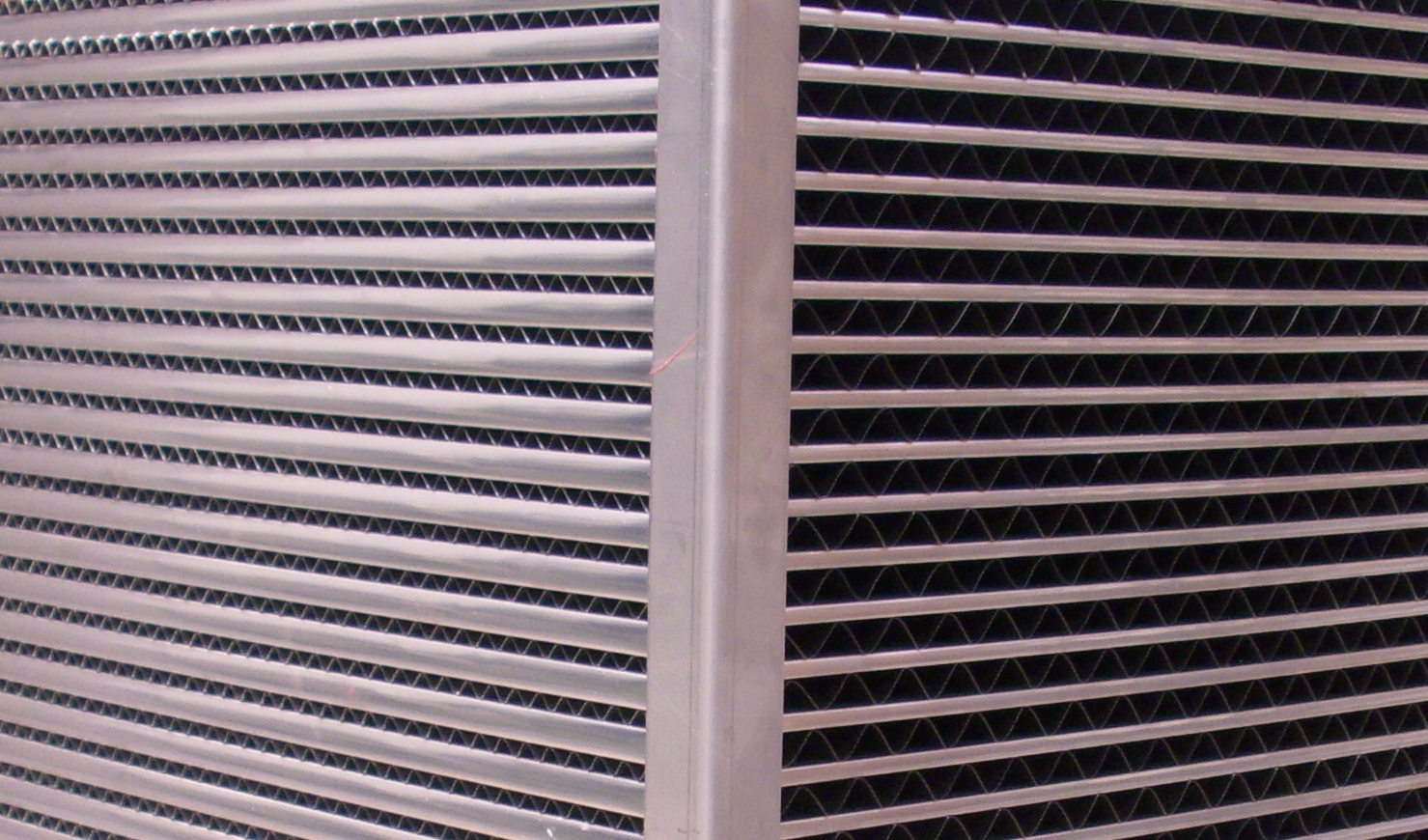 FRAME MATERIAL
Frame option with 304 stainless steel. Cheaper version. Alternatively, the frame can be developed in 316L.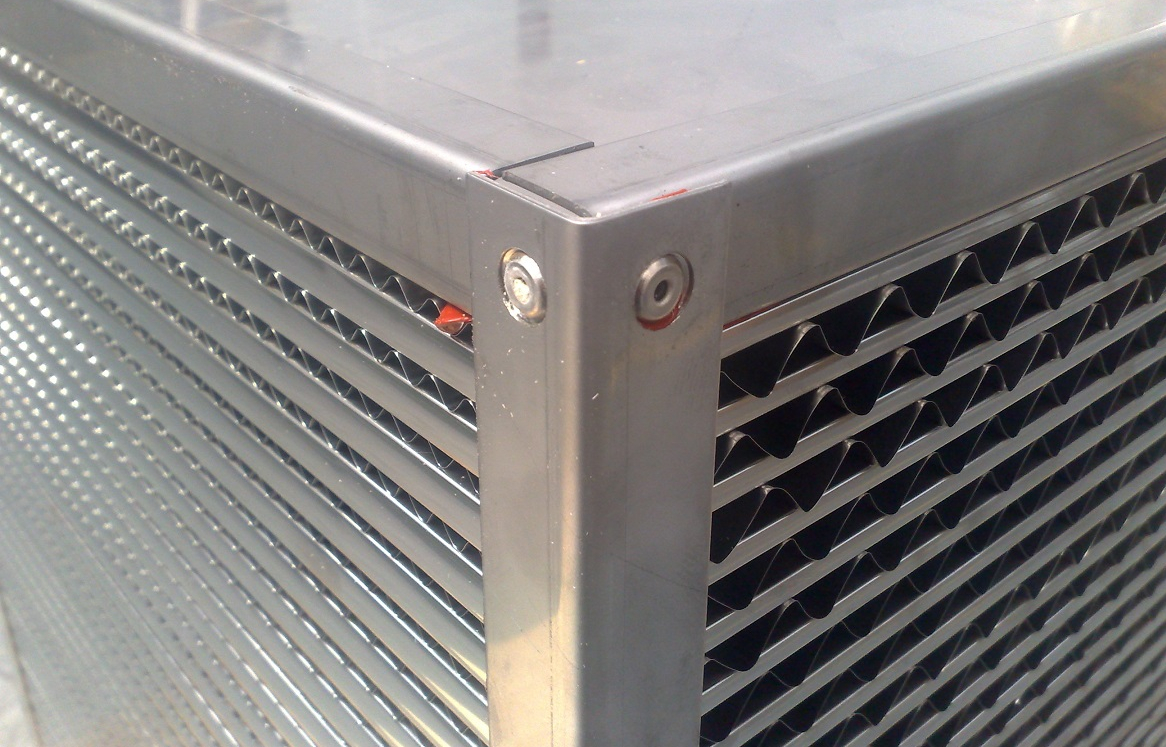 AE FRAME OPTION
Standard frame construction.
Not suitable for duct installation.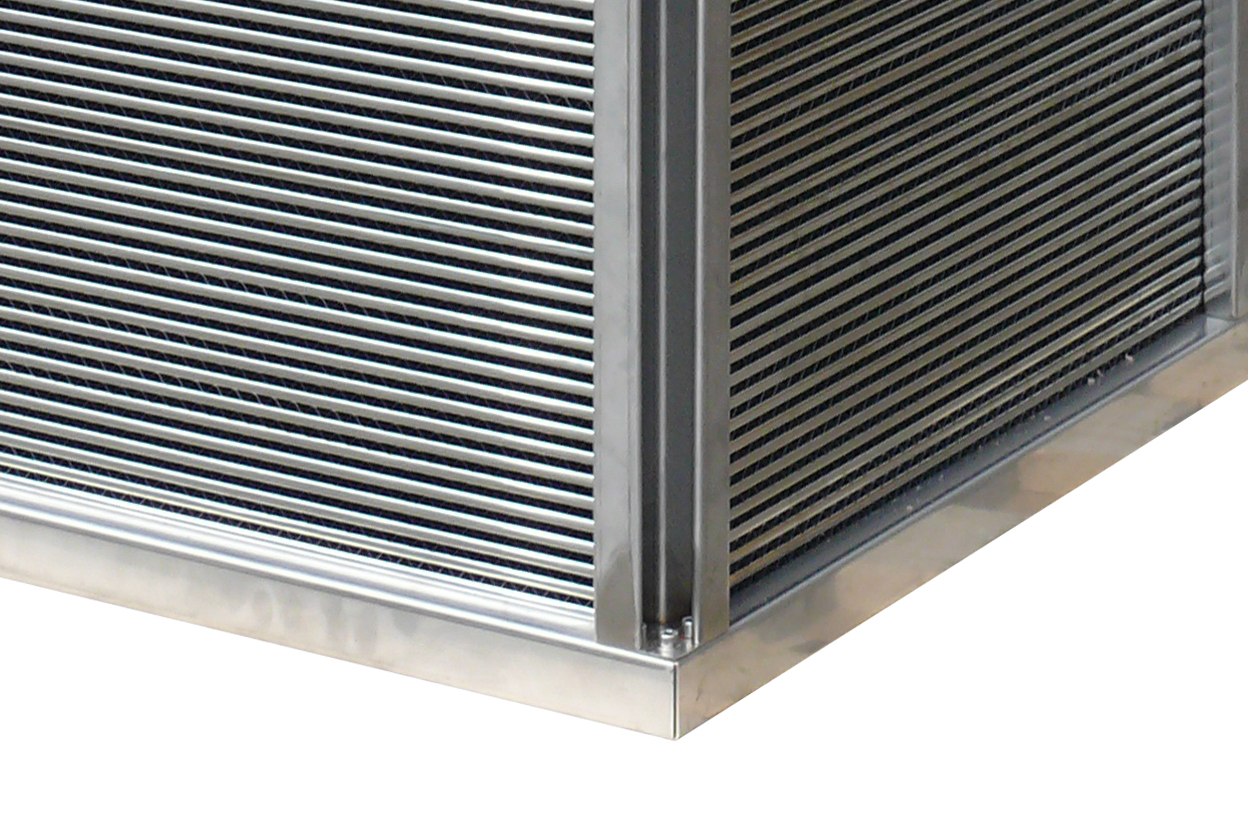 RF FRAME OPTION
Reinforced frame construction.
Suitable for duct installation.